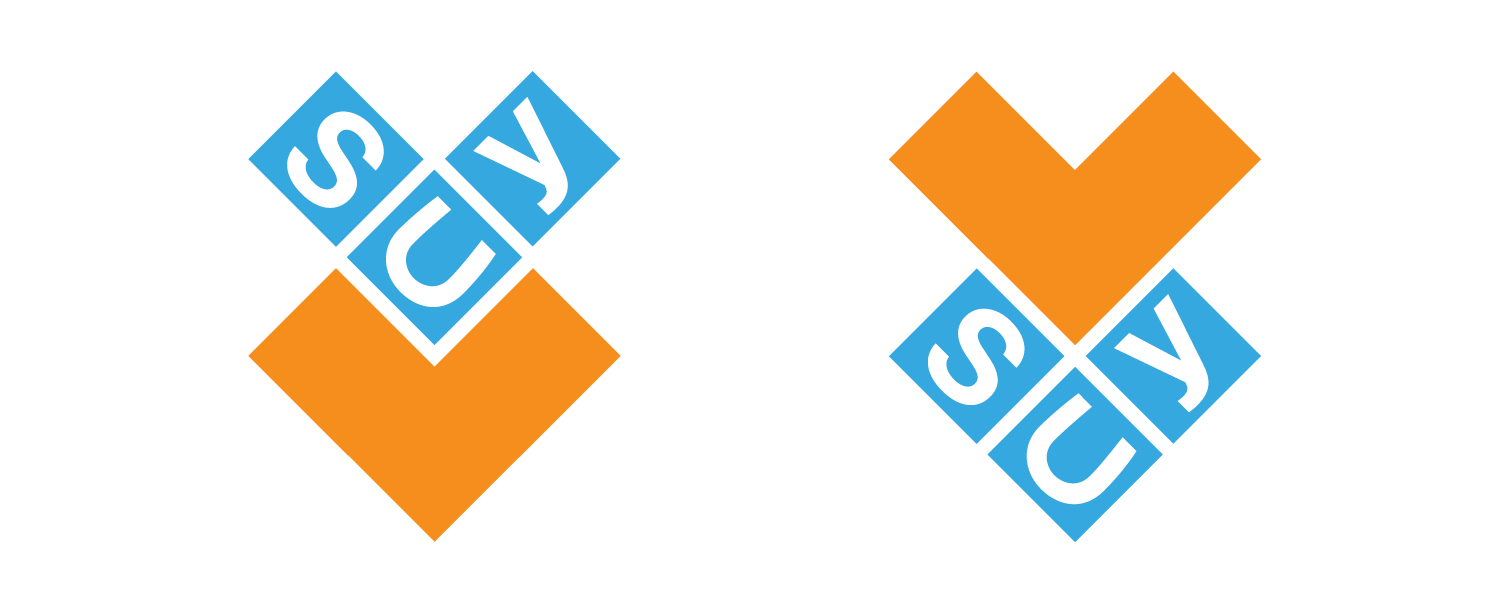 Submission Logo Design Contest Sofia University
2013

Das Logo ist eine Kombination aus den lateinischen (SU) und den kyrillischen (Cy) Initialien der Sofia Universität. Von links oben nach rechts unten liest man CU, von unten nach rechts oben Cy (der untere Buchstabe ist je nach Leserichtung entweder ein U oder ein C).
Dadurch bekommen sowohl die kyrillische als auch die englische Schreibweise eine gleichwertige Bedeutung ohne das Markenzeichen ändern zu müssen.
Die dynamische Form ergeben vielseitige spielerische Einsatzmöglichkeiten innerhalb des Corporate Designs.



----



The mark is a combination of the latin (SU) and the cyrillic (Cy) initials of the Sofia University. Depending on the reading direction, these three letters are either SU (from top left to bottom right) or Cy (from bottom left to top right). This mark provides playful possibilities within the corporate design.